Inter-House Drawing Competition on 23rd June 2016
The inter-house drawing competition for classes 5-12 was held on 23rd June 2016.A total of 87 students were selected from the preliminary round where the entire secondary and higher secondary section took part.Our students displayed their painting talent to the fullest. It was wonderful to see the students create such beautiful work of art.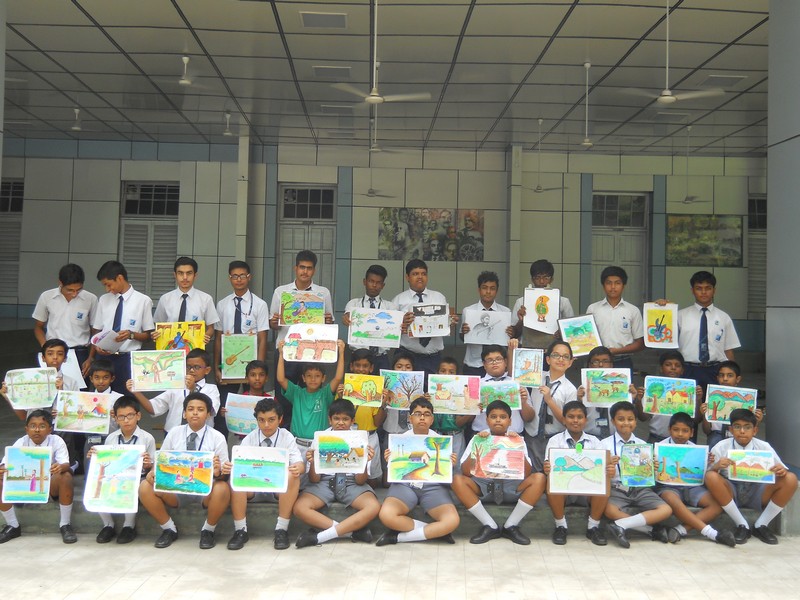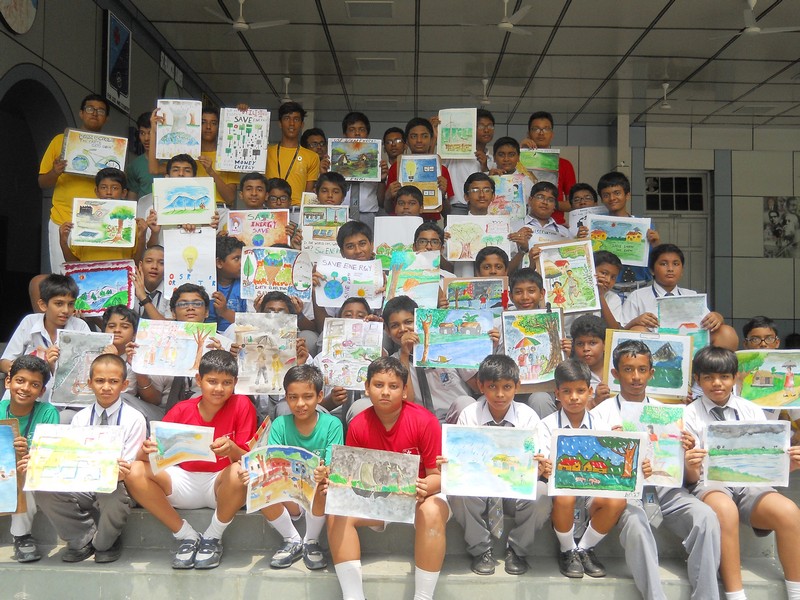 Mr. Rahul Gomes
---
ST.LAWRENCE HIGH SCHOOL – PRIMARY
DRAWING COMPETITION WINNERS –19.06.2015
The Drawing Competition for the Primary Section was held on 19.06.2015. It was an open Sit and draw participation for Class I to IV. Class I were given the topic: Any Scenery, Class II – Singing Bird, Class III – Village Scenery & Class IV- Rainy Day.
All the students showed great enthusiasm in displaying their artistic skills and the outcome was beyond expectations. It is very encouraging to see such talent at their young age.
The table below shows the list of the winners according to class, which was not an easy task selecting.
| | | | | | |
| --- | --- | --- | --- | --- | --- |
| SL.NO. | NAME OF PARTICIPANTS | CLASS | ROLL NO | HOUSE | RESULTS |
| 1 | SAPTARSHI MAJUMDER | 1A | 38 | ALOYSIUS | 1ST |
| 2 | SOUPTIK DUTTA | 1C | 25 | BRITTO | 2ND |
| 3 | CAVEN GOMES | 1C | 28 | XAVIER | 3RD |
| | | | | | |
| 4 | SURYA KUMAR BHADRA | 2A | 04 | ALOYSIUS | 1ST |
| 5 | UDDIPAN DEY | 2A | 24 | XAVIER | 2ND |
| 6 | SAYUJ SARKAR | 2C | 56 | BRITTO | 3RD |
| | | | | | |
| 7 | AKSHIT SAHA | 3A | 48 | BRITTO | 1ST |
| 8 | RANAJOY NAG | 3C | 35 | LOYOLA | 2ND |
| 9 | SAMANTAK KUMAR DAS | 3B | 12 | XAVIER | 3RD |
| | | | | | |
| 10 | SOUMIL MUKHERJEE | 4A | 47 | ALOYSIUS | 1ST |
| 11 | SOUMYADEEP MAITY | 4C | 35 | XAVIER | 2ND |
| 12 | ABHINABH DAS | 4A | 17 | BRITTO | 3RD |
| | | | | | |
PRINCIPAL